Looking for a Real Estate Agent who puts you first?
If you're planning to buy or sell a home, you want the process to go successfully. When you're selling, success means getting your property sold quickly and for the highest price possible. When you're buying, it means finding your next dream home and getting into it, affordably. On top of that, if you're like most of my satisfied customers, you also want everything to go smoothly, with as little stress as possible.
My client focused approach is aimed at making one of the largest and most important decisions you will ever make as stress free as possible.
I was born and raised in London, ON and having worked with a builder at an early age, I developed a keen eye for the important elements of house construction and design which I share with his clients.
My strong negotiation skills, a positive attitude, approachable personality and solid knowledge of the local real estate market, have been key in creating and maintaining a loyal client base.
I am a full-time realtor, attained my license over 27 years ago, and have a reputation for achieving the highest prices for my seller clients and persistently negotiate the most favorable terms for my buyer clients.  This results in satisfied customers who refer their family and friends.
Working with my business partner and wife, Sue LeBlanc, ensures that customers have access to two dedicated and customer driven professionals.
Sue received her Realtor license in 2004 and is known for her attention to detail, organization & friendly customer service which she gained working in the legal and education sectors.
Sue believes house hunting is more than just looking for a house, rather it's about finding "a home that's the right fit" for her clients.
Sue uses her strong listening skills to understand her clients' wants and needs whether they are buying or selling a property.
She is responsive and takes pride in returning client calls promptly and ensuring they know she is available any time if they have a question.
Sue has a keen eye for detail in pointing out any pros and cons in a home her clients may be considering and in sharing suggestions with her seller clients on improvements when listing their property.  She also maintains the website, marketing materials and advertising on various industry websites and social media platforms.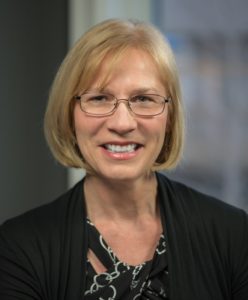 I am proud to be the real estate agent of choice for those who want a great experience buying or selling a home. My "clients-first" approach means that you'll be working with a professional who listens to you, provides expert advice, and works hard on your behalf.
Working as a Sale Representative with Sutton Group Preferred Realty Inc., Brokerage*, one of the leading Brokerages in London, Ontario both Sue and I have been Sutton Sales Award Winners year after year.  I work with both buyers and sellers in all price ranges, from first time buyers to those wanting to upgrade or downsize.  I can also assist you in selling or buying a condominium, income property or in purchasing a new home from a builder.  The areas I provide service are in London, ON and surrounding areas such as: Byron, Lambeth, Komoka, Strathroy, St. Thomas, Arva, Thorndale, Thamesford and Dorchester to name a few.  *Independently Owned & Operated
The Expert by Your Side
When you're selling: My track record of success means I know how to showcase your house effectively, market and promote it so that it attracts qualified buyers and get it SOLD for the highest price. Throughout the process, I'm with you every step of the way, making sure your questions are answered, all the details are handled expertly, and the entire experience is a positive one.
When you're buying: My expertise in the local market means I can introduce you to homes that meet your criteria – and notify you immediately of brand new listings. I can advise you on what to look for when viewing a home, so you don't make a catastrophic mistake, and I can arm you with in-depth details on every property you see. When you find a home you fall in love with, I know how to negotiate effectively so you get that property, at the best possible price. In fact, nothing pleases me more than saying, "The home is yours."
The Right Real Estate Agent for You
Whether you're buying or selling, it's ultimately about realizing a dream. I understand how much the decision will mean to you. In fact, that's one of the reasons I became a real estate agent – to help people buy or sell a home, while making the process easy and trouble-free. Clients often tell me how much they appreciate my expertise, my willingness to be there with them every step of the way, and my determination to get them the best deal. They also tell me I'm friendly and a pleasure to work with – which is quite a compliment!
Next Steps
If you're looking for a real estate agent, it's important that you find someone who is a good fit for you. So let's talk. Whether you're selling or buying, I'd like to learn more about you and your needs and goals. You can count on me to "tell it like it is" and give you a realistic picture of what is possible.
Contact me to get in touch.